September 20, 2017 Relaunch of ATS SLDC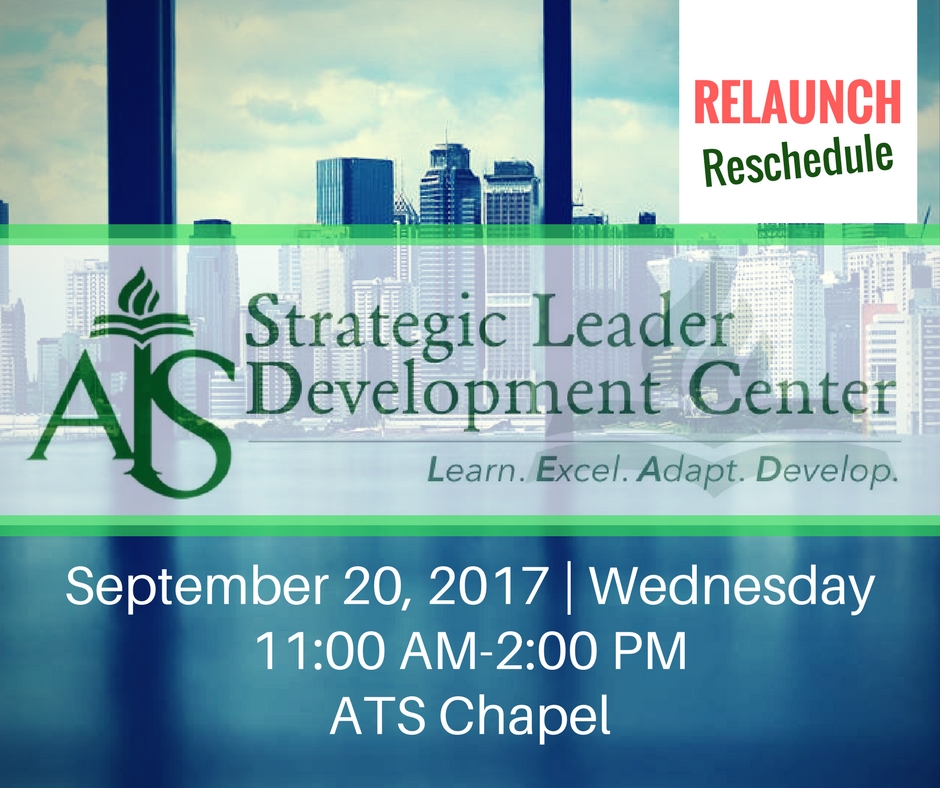 The Relaunch Event of the ATS Strategic Leader Development Center, which was initially scheduled on September 1, 2017, will be rescheduled on September 20, 2017.  The sudden change is due to the delayed official announcement of the Philippine government regarding the Eidul Adha as non-working regular holiday.
Again, we are inviting you to join us on September 20, 2017 from 11:00AM to 2:00PM at the ATS Chapel. The ATS SLDC Relaunch Celebration will be integrated to the ATS Chapel Service. We will have corporate worship, sharing of God's Word and God's Work through ATS SLDC. We will present SLDC's new plans and programs to continue to equip more leaders. Discover our new SLDC motto: Learn, Excel, Adapt, and Develop to be a better Strategic LEADer.
Light lunch will be serve after the service and relaunch program. We are hoping that the members of the ATS Board of Trustees, our ATS and MBA faculty and alumni, church and denominational leaders, and our NGOs and corporate will join us in this celebration of God's ministry. Come and witness what God is doing in and through ATS Strategic Leader Development Center.
Please confirm your attendance to Edna Andaya, our SLDC administration coordinator, (0933-1129656, (02) 929-7806 or sldc@mail.ats.ph) by September 15, 2017